Strong technical & industrial expertise
Our 6 plants in Europe are all specialized in metal components processing:
Flexibility & performance
The flexibility of a company on a human scale
The organisational effectiveness of a large business
Our middle-market company enables our customers to benefit from the flexibility and responsiveness of a small to medium-size company,
while relying on the structure, stability and methodologies of a large company focused on:
Monitoring the technical developments
Sharing our expertise at your projects' earliest stages
Control of our SUPPLY CHAIN
Lean and productivity oriented organization
Our investments on the new implementation locations
Quality & industrial excellence
Repetition & constant reliability
Our continuous improvement approach ensures repetition and constant reliability of our production and services

Also our experience, expertise and the commitment of DEFI GROUP employees enable us to reach a quality level and logistic results that are very high.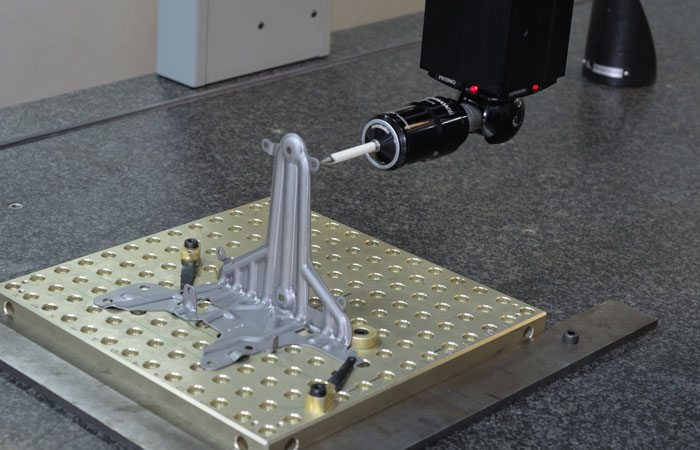 Markets & specificities
DEFI GROUP is pursuing its diversification strategy in multiple sectors of activity.
The evolution of our sales turnover distribution has for several years reflected this clearly stated desire to minimise risk concentration.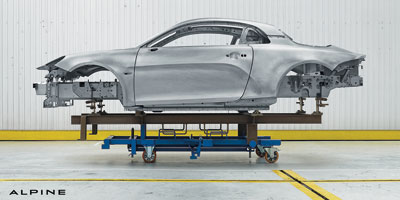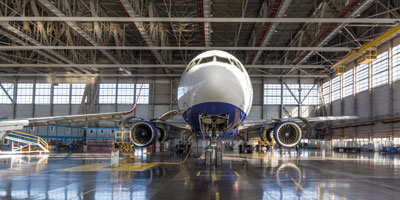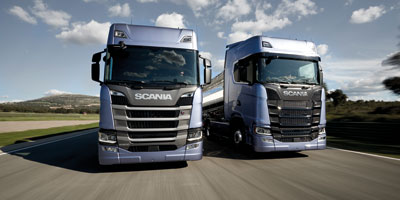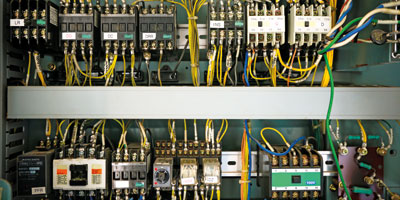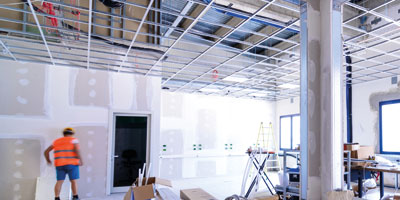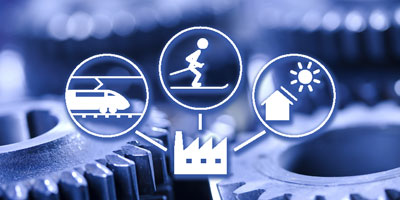 Key figures
75 pts
Gender Equality Index (/100 pts)
All types of metal parts
---
The pragmatism of our 500 employees along with our machine fleet with a large power range enables us to accompany you in the industrial upscaling of your projects, from design to manufacturing:
From the most simple components to the most complex sub-assemblies
From prototype to large series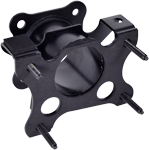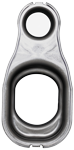 ---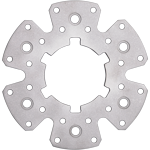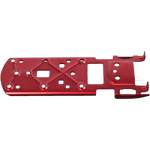 Production capacity
---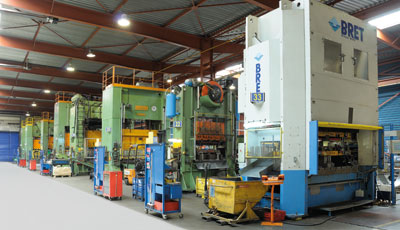 50 automatic presses up to 800 tons
70 manual presses up to 500 tons
2 rapid automatic precision presses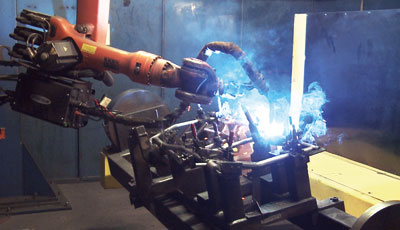 15 MIG robots
4 robots with 5 spot welding axes
42 welding machines, 23 to 270 kVA equipped with automatic nut distributors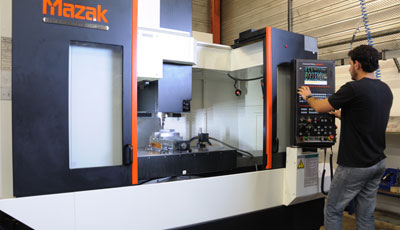 12 forming machines
1 tube cutting line
4 tube & wire benders
5 spark erosion machines
6 machining centres
2 deburring machines
---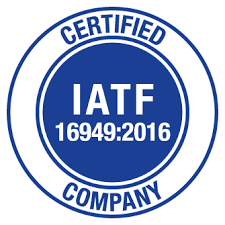 Ethics & Sustainable Development
EcoVadis ranking
DEFI GROUP received in 2020 the EcoVadis silver medal for its CSR (Corporate Social Responsibility) performance. The objective of the EcoVadis CSR assessment methodology is to determine the quality of a company's CSR management system through its policies, actions and results. The assessment covers 21 points grouped into 4 themes: Environment, Social & Human Rights, Ethics and Responsible Purchasing. It is steered by a scientific committee, made up of CSR and supply chain experts, to ensure independent and reliable CSR assessments.
DEFI GROUP is also a member United Nations Global Compact.
Discover our (COP) 2021 document in the "Downloads" section below.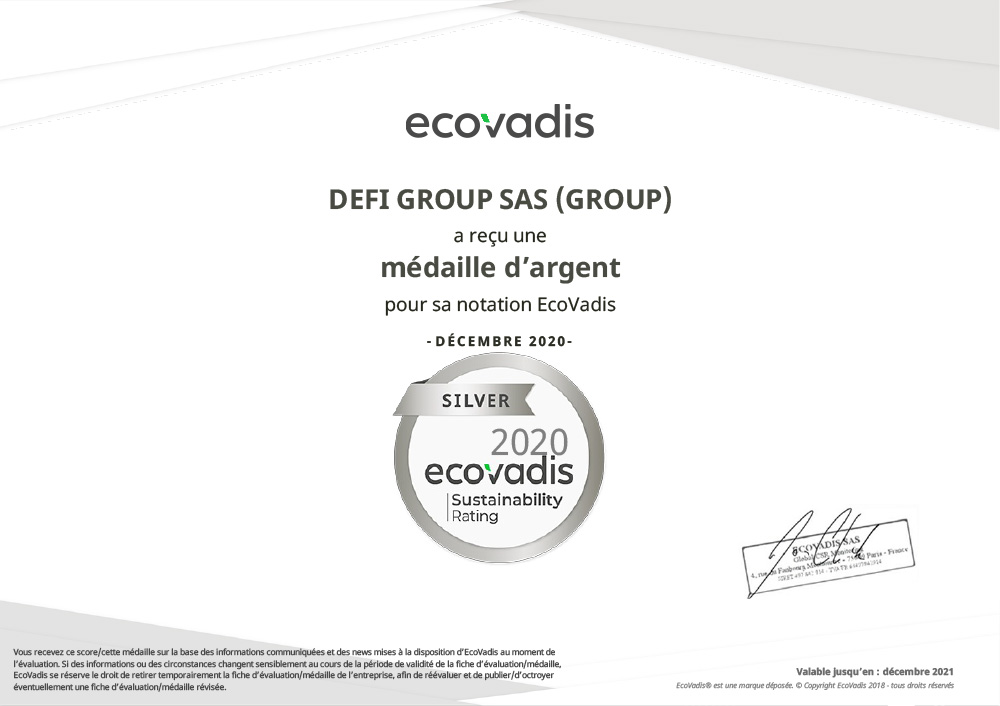 CSR policy
DEFI GROUP strives to propose a business model based on ethics, sharing, mutual respect and is committed to sustainable development and respect for the environment.
Discover the implementation of our commitments through our CSR policy in the "Downloads" section below.
News
DEFI GROUP, company winner of the industrial investment acceleration fund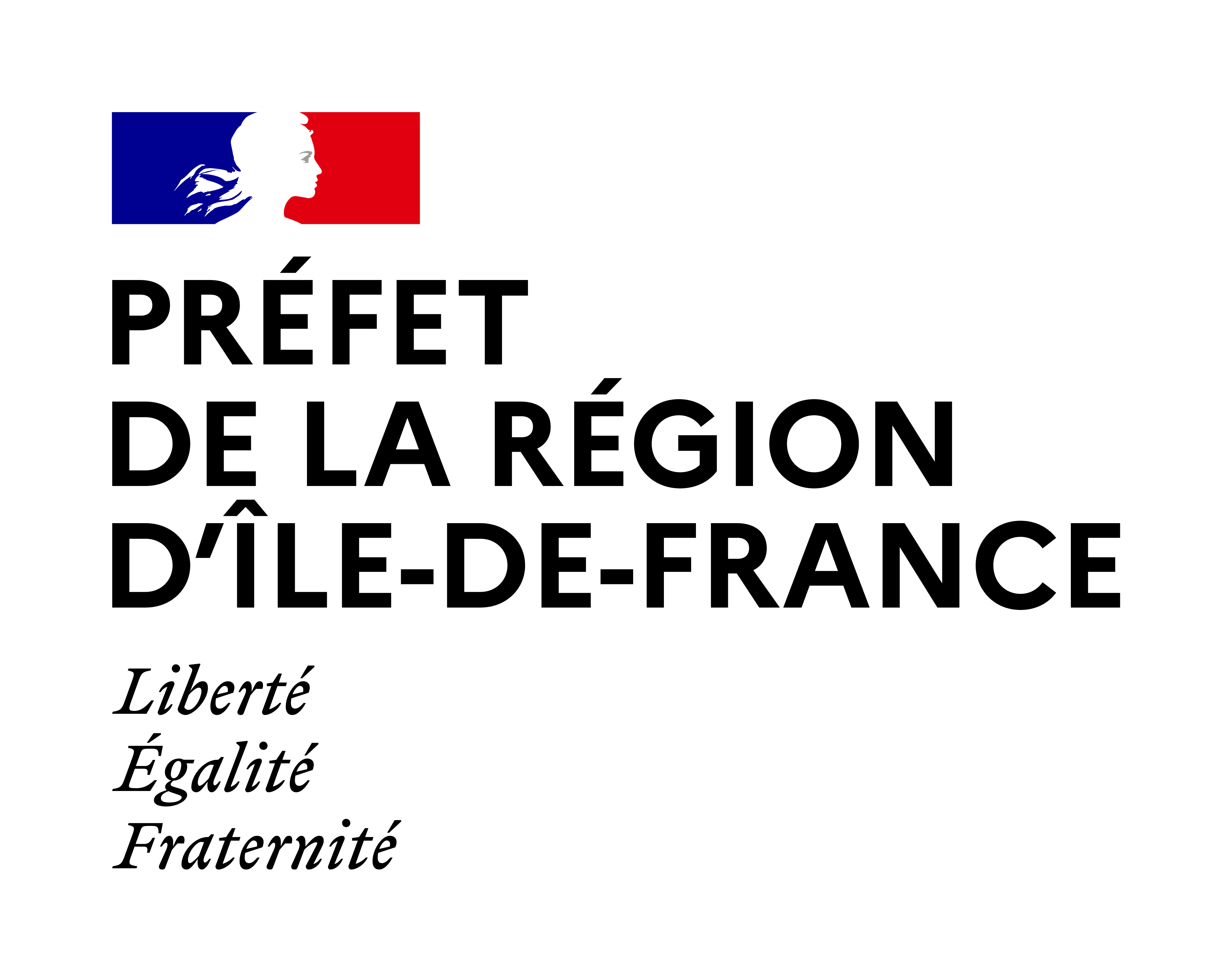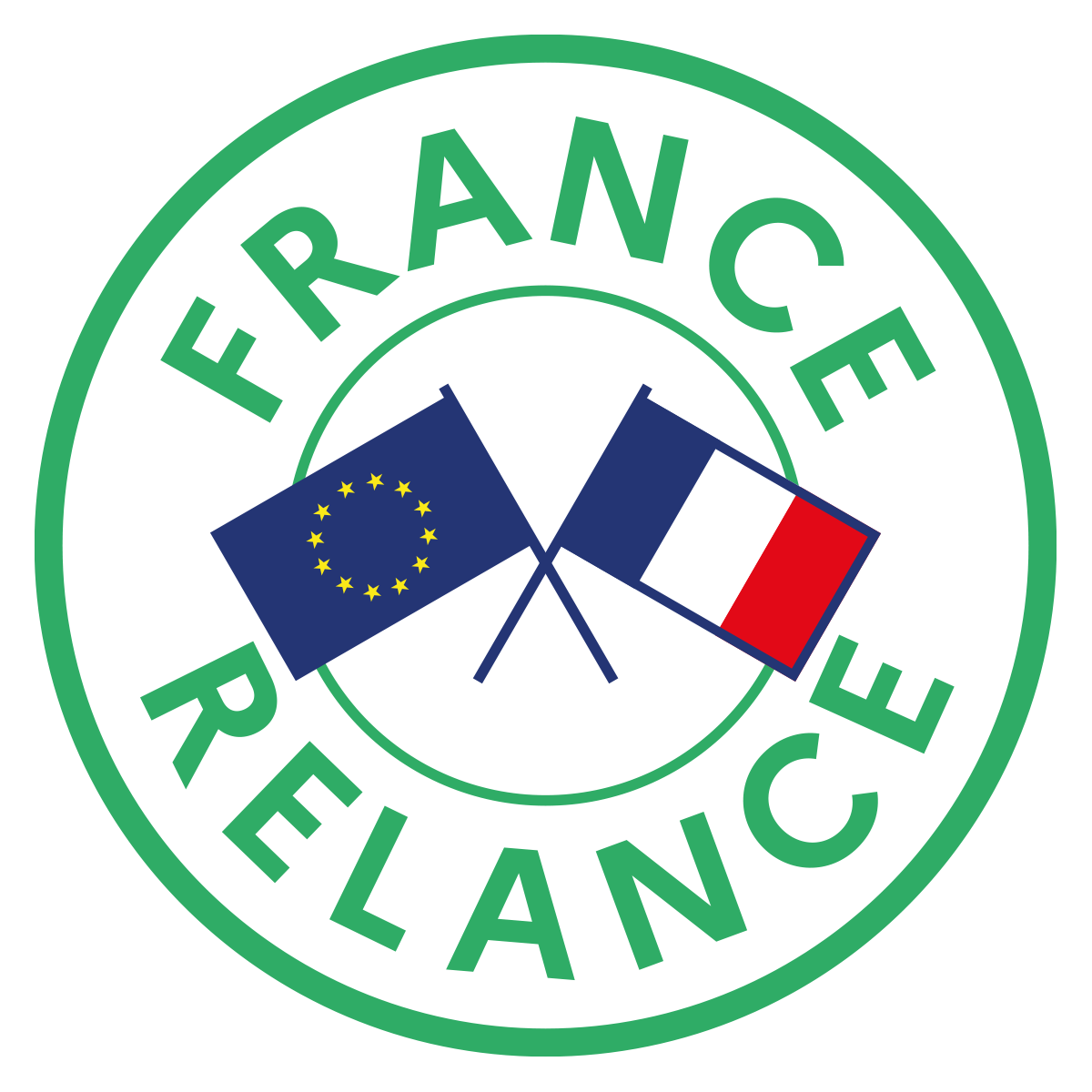 DEFI GROUP, winner of the french industrial investment acceleration fund As part of the deployment of the "France Relance" plan presented by the government, the prefect of the Île-de-France region, the prefect of Paris, Marc Guillaume, and the president of the Regional Council, Valérie Pécresse, announced 19 news regional companies winners of the industrial investment acceleration fund in the territories. These 19 new projects represent 9 million euros in subsidies mobilized by France Relance for a total of 75.6 million euros in productive investments across the region. They will enable the companies concerned to diversify their activity, to modernize their manufacturing processes and thus to perpetuate their presence in Île-de-France with the creation of more than 600 jobs. Among the winners, DEFI GROUP's project was selected by the Seine-et-Marne region. This fund will support the company in its future investments in robotization and automation of its production processes. These new resources will in particular make it possible to gain in competitiveness in the current requests for quotation, relating to the growth markets of electricity and hybridization.
WHO WE ARE
---
DEFI GROUP is an independent family-owned french company, created in 1957, specialized in metal components processing. Located on 6 production plants in Europe, DEFI GROUP became over the decades a group at the international level. With our 500 employees and our expanded diversified machinery equipment, DEFI GROUP generates a 70 million euro turnover.
downloads
---
Our brochure
click here

Our CSR policy
click here

COP 2021
click here